English Return Policy & Deutsch Rücknahmegarantie please scroll down.
Per L'Italiano, scorri verso il basso Termini e Condizioni: Politica di ritorno
Herroepingsrecht
Voor alle online aankopen geldt een zichttermijn van 7 dagen. In deze periode heeft de koper een herroepingsrecht; dit betekend dat men de mogelijkheid heeft zonder verplichtingen van de kant van de koper de artikelen die men heeft ontvangen terug te zenden. In dat geval dient de koper de artikelen onbeschadigd en ongebruikt in de originele verpakking terug te zenden. De verzendkosten van de retourzending zijn voor rekening van de koper.
Transportgarantie
Alle zendingen worden door EuroTeak verzekerd. Als u vóór het openen van uw pakket schade constateert aan de verpakking, neem dan meteen contact op met EuroTeak. Als u het pakket al hebt geopend op het moment dat u de schade constateert, dient u beschadigingen aan artikelen binnen 2 dagen na levering per e-mail te melden bij EuroTeak anders worden deze niet meer geaccepteerd.
Reclamatie
Mocht u niet tevreden zijn over de producten van EuroTeak, neem dan per e-mail contact op met EuroTeak. Mocht u een klacht hebben over een geleverd artikel, neem dan binnen 7 dagen nadat het gebrek zich heeft geopenbaard, dan wel u daar redelijkerwijs kennis van hebt kunnen nemen, contact op met EuroTeak op. EuroTeak heeft de doelstelling eventuele problemen of klachten altijd in overleg met de klant en op de best mogelijke manier op te lossen.
Garantie
De door EuroTeak te leveren producten voldoen aan de gebruikelijk eisen en normen die daaraan op het moment van levering redelijkerwijs gesteld kunnen worden en waarvoor zij bij normaal gebruik in Nederland of andere landen binnen de EU zijn bestemd. De in dit artikel genoemde garantie is van toepassing op producten die bestemd zijn voor het gebruik in Nederland en de andere landen in de EU. Iedere vorm van garantie komt te vervallen indien een gebrek is ontstaan als gevolg van onoordeelkundig of oneigenlijk gebruik daarvan, onjuiste opslag of onderhoud door koper en/of door derden.
Indien vaststaat dat een product gebrekkig is en daarover tijdig is gereclameerd, zal EuroTeak het gebrekkige product binnen redelijke termijn na retourontvangst vervangen of zorgdragen voor herstel daarvan. In geval van vervanging is de koper gehouden het vervangen product ten eerste aan EuroTeak te retourneren, tenzij EuroTeak anders aangeeft.
Gezien het gaat om houten meubelen, willen wij u erop wijzen dat het hout kan gaan werken. In de winter zal het, wanneer de luchtvochtigheid in huis aan de lage kant is, enigszins krimpen. Dit trekt weer weg als de luchtvochtigheid weer toeneemt. Ideaal is een luchtvochtigheid tussen de 50 en 65%. Wij geven geen garantie op het eventuele werken/kromtrekken van het hout.
Right of withdrawal
A trial period of 7 days applies to all online purchases. During this period, the buyer has a right of withdrawal; this means that it is possible to return the items that have been received without any obligations on the part of the buyer. In that case, the buyer must return the items undamaged and unused in the original packaging. The return shipping costs are the responsibility of the buyer.
Transport guarantee
All shipments are insured by EuroTeak. If you notice damage to the packaging before opening your package, please contact EuroTeak immediately. If you have already opened the package when you notice the damage, you must report damage to items by e-mail to EuroTeak within 2 days after delivery, otherwise they will no longer be accepted.
Complaints
If you are not satisfied with EuroTeak's products, please contact EuroTeak by e-mail. If you have a complaint about a delivered item, please contact EuroTeak within 7 days after the defect has become apparent, or if you have reasonably been able to take cognizance of it. EuroTeak has the objective to always solve any problems or complaints in consultation with the customer and in the best possible way.
Guarantee
The products to be delivered by EuroTeak meet the usual requirements and standards that can reasonably be set at the time of delivery and for which they are intended for normal use in the Netherlands or other countries within the EU. The warranty mentioned in this article applies to products that are intended for use in the Netherlands and other countries in the EU. Any form of warranty lapses if a defect has arisen as a result of improper or improper use thereof, incorrect storage or maintenance by the buyer and / or by third parties.
If it is established that a product is defective and a complaint has been lodged about this in a timely manner, EuroTeak will replace the defective product within a reasonable period after receipt of the return or ensure repair thereof. In case of replacement, the buyer is obliged to return the replaced product to EuroTeak first, unless EuroTeak indicates otherwise.
Given that it concerns wooden furniture, we would like to point out that the wood can start working. In winter, when the humidity in the house is on the low side, it will shrink slightly. This disappears again when the humidity increases again. Ideal is a humidity between 50 and 65%. We do not guarantee any work / warping of the wood.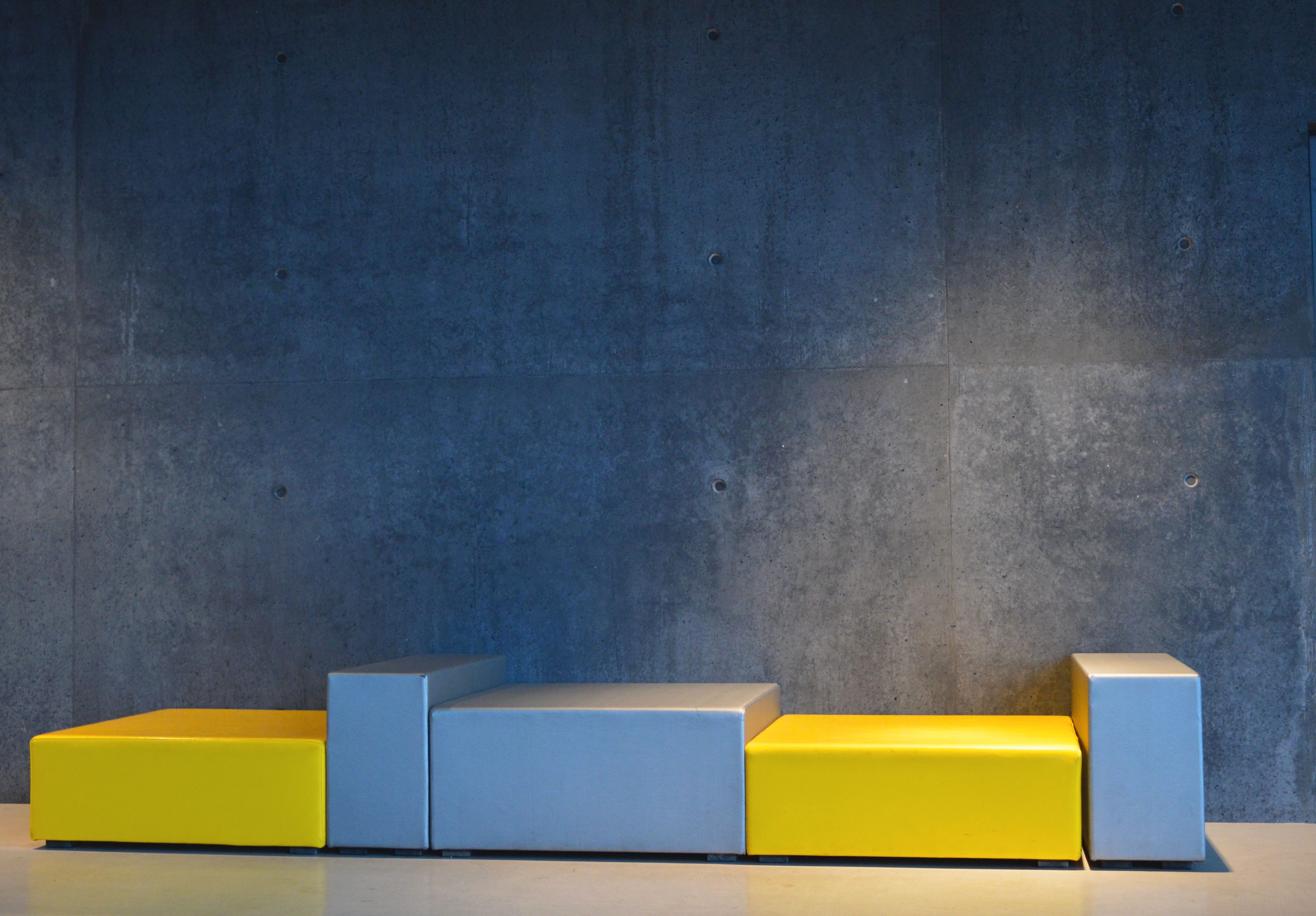 Deutsch
Widerrufsrecht
Für alle Online-Einkäufe gilt eine Probezeit von 7 Tagen. Während dieser Zeit hat der Käufer ein Widerrufsrecht; Dies bedeutet, dass es möglich ist, die eingegangenen Artikel unverbindlich seitens des Käufers zurückzugeben. In diesem Fall muss der Käufer die Artikel unbeschädigt und unbenutzt in der Originalverpackung zurücksenden. Die Kosten für die Rücksendung trägt der Käufer.
Transportgarantie
Alle Sendungen sind bei EuroTeak versichert. Wenn Sie vor dem Öffnen der Verpackung eine Beschädigung der Verpackung feststellen, wenden Sie sich bitte umgehend an EuroTeak. Wenn Sie das Paket bereits geöffnet haben, als Sie den Schaden bemerken, müssen Sie Schäden an Artikeln innerhalb von 2 Tagen nach Lieferung per E-Mail an EuroTeak melden, da diese sonst nicht mehr akzeptiert werden.
Beschwerden
Wenn Sie mit den Produkten von EuroTeak nicht zufrieden sind, wenden Sie sich bitte per E-Mail an EuroTeak. Wenn Sie eine Beschwerde über einen gelieferten Artikel haben, wenden Sie sich bitte innerhalb von 7 Tagen nach Auftreten des Mangels an EuroTeak, oder wenn Sie dies vernünftigerweise zur Kenntnis nehmen konnten. EuroTeak hat sich zum Ziel gesetzt, Probleme oder Beschwerden stets in Absprache mit dem Kunden und bestmöglich zu lösen.
Garantie
Die von EuroTeak zu liefernden Produkte erfüllen die üblichen Anforderungen und Standards, die zum Zeitpunkt der Lieferung angemessen festgelegt werden können und für die sie für den normalen Gebrauch in den Niederlanden oder anderen Ländern innerhalb der EU bestimmt sind. Die in diesem Artikel erwähnte Garantie gilt für Produkte, die für die Verwendung in den Niederlanden und anderen Ländern der EU bestimmt sind. Jede Form der Garantie erlischt, wenn ein Mangel auf unsachgemäße oder unsachgemäße Verwendung, falsche Lagerung oder Wartung durch den Käufer und / oder Dritte zurückzuführen ist.
Wenn festgestellt wird, dass ein Produkt defekt ist und eine Beschwerde rechtzeitig eingereicht wurde, wird EuroTeak das defekte Produkt innerhalb einer angemessenen Frist nach Erhalt der Rücksendung ersetzen oder die Reparatur sicherstellen. Im Falle eines Ersatzes ist der Käufer verpflichtet, das ersetzte Produkt zuerst an EuroTeak zurückzusenden, sofern EuroTeak nichts anderes angibt.
Da es sich um Holzmöbel handelt, möchten wir darauf hinweisen, dass das Holz funktionieren kann. Im Winter, wenn die Luftfeuchtigkeit im Haus niedrig ist, schrumpft sie leicht. Dies verschwindet wieder, wenn die Luftfeuchtigkeit wieder zunimmt. Ideal ist eine Luftfeuchtigkeit zwischen 50 und 65%. Wir garantieren keine Arbeit / Verformung des Holzes.


Termini e condizioni Italiano
Diritto di recesso
Un periodo di prova di 7 giorni si applica a tutti gli acquisti online. Durante questo periodo, l'acquirente ha il diritto di recesso; ciò significa che è possibile restituire gli articoli che sono stati ricevuti senza alcun obbligo da parte dell'acquirente. In tal caso, l'acquirente deve restituire gli articoli integri e non utilizzati nella confezione originale. Le spese di spedizione per la restituzione sono a carico dell'acquirente.
Garanzia di trasporto
Tutte le spedizioni sono assicurate da EuroTeak. Se noti danni alla confezione prima di aprire il pacco, contatta immediatamente EuroTeak. Se hai già aperto il pacco quando noti il ​​danno, devi segnalare il danno agli articoli via e-mail a EuroTeak entro 2 giorni dalla consegna, altrimenti non saranno più accettati.
Denuncia
Se non sei soddisfatto dei prodotti EuroTeak, contatta EuroTeak via e-mail. Se hai un reclamo su un articolo consegnato, contatta EuroTeak entro 7 giorni dalla comparsa del difetto o se sei stato ragionevolmente in grado di prenderne conoscenza. EuroTeak ha l'obiettivo di risolvere sempre eventuali problemi o reclami in consultazione con il cliente e nel miglior modo possibile.
Garanzia
I prodotti che devono essere consegnati da EuroTeak soddisfano i soliti requisiti e standard che possono essere ragionevolmente stabiliti al momento della consegna e per i quali sono destinati al normale utilizzo nei Paesi Bassi o in altri paesi all'interno dell'UE. La garanzia menzionata in questo articolo si applica ai prodotti destinati all'uso nei Paesi Bassi e in altri Paesi dell'UE. Qualunque forma di garanzia decade se si è verificato un difetto a seguito di un uso improprio o improprio della stessa, conservazione o manutenzione errata da parte dell'acquirente e / o di terzi.
Se viene accertato che un prodotto è difettoso e è stato presentato un reclamo al riguardo in modo tempestivo, EuroTeak sostituirà il prodotto difettoso entro un termine ragionevole dopo aver ricevuto il reso o assicurerà la riparazione dello stesso. In caso di sostituzione, l'acquirente è tenuto a restituire prima il prodotto sostituito a EuroTeak, a meno che EuroTeak non indichi diversamente.
Dato che si tratta di mobili in legno, vorremmo sottolineare che il legno può iniziare a funzionare. In inverno, quando l'umidità della casa è bassa, si ridurrà leggermente. Questo scompare nuovamente quando l'umidità aumenta di nuovo. L'ideale è un'umidità tra il 50 e il 65%. Non garantiamo alcun lavoro / deformazione del legno.